Anarres is Open and Responding to COVID-19
UPDATE
We remain open but all of our events have been postponed until further notice.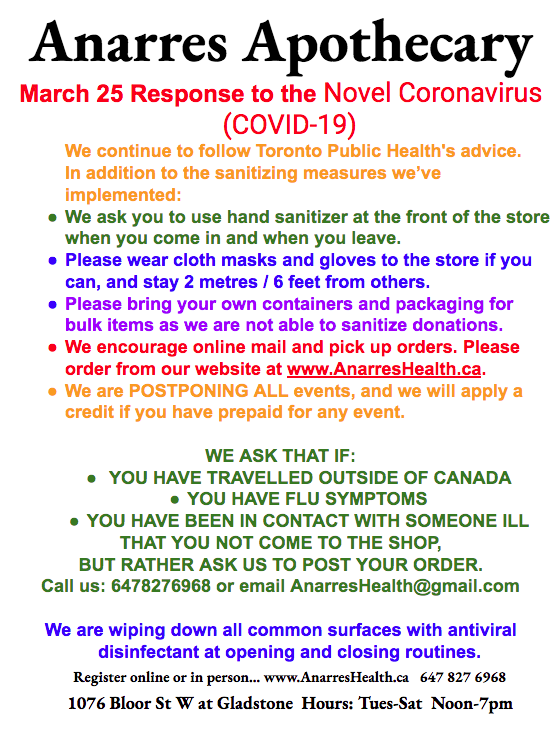 Submitted by traceytf on Sat, 2020/03/14 - 11:12pm
sign up to my newsletter
Coming Soon - a beautiful sign up to my newsletter. When you sign up, you'll receive my How To Tell If Your Product Is Healthy Or Harmful list to help you make healthier choices...
Until then, here's a button:
Thanks!