Candles! New Partnership with Fairhaven Farms
So excited to have found a gorgeous, super local candle maker.
Expect to see them in store as early as next Thursday.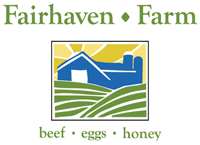 Fairhaven is a 100 acre family-owned and operated farm in Erin, Ontario, less than an hour from Pearson Airport. We practise sustainable agriculture through mixed-use farming, offering beef, honey and eggs as well as seasonal produce. We take pride in our wholesome, quality food that is ethically produced for your family to enjoy. We do not use pesticides or chemical fertilizers on our fields.
Go here to see where the bees who made the wax for the candles live (photo 14/14)
http://fairhavenfarm.ca/about-our-honey/photo-gallery/
\