Interview with Green Up, the University of Toronto student group
Green Up: Tell us a bit about yourself and your store/business.
Tracey: Anarres Apothecary is a social enterprise storefront, online and mail-order resource founded in 2007 for you when you want body care, DIY supplies and housewares that are Good For You and Good For The Earth.
Operated by Apprentices, Aromatherapy Certification students and volunteers under my direction as a Certified Natural Health Practitioner, we offer handmade natural cosmetics, aromatherapy and cosmetic making supplies including organic ingredients, 500+ ethically sourced essential oils, and dozens of clays, oils, micas, packaging and housewares that are alternatives to plastics, and other Earth and people-friendly goodies.
Green Up: What is your business' goal/mission?
Tracey: Anarres Natural Health's mission is to educate people about natural healthy fairly traded and local botanical ingredients, and how to use these to create affordable, wholesome and effective body care. To this end we offer mini, intro and full-day workshops, Aromatherapy Certification and Apprenticeship, we retail and wholesale healthy, ethical ingredients and products online and in our Anarres Apothecary. Wholistic health to us does not mean merely the health of our individual minds, bodies and spirits, but also the health of the Earth and all its Beings.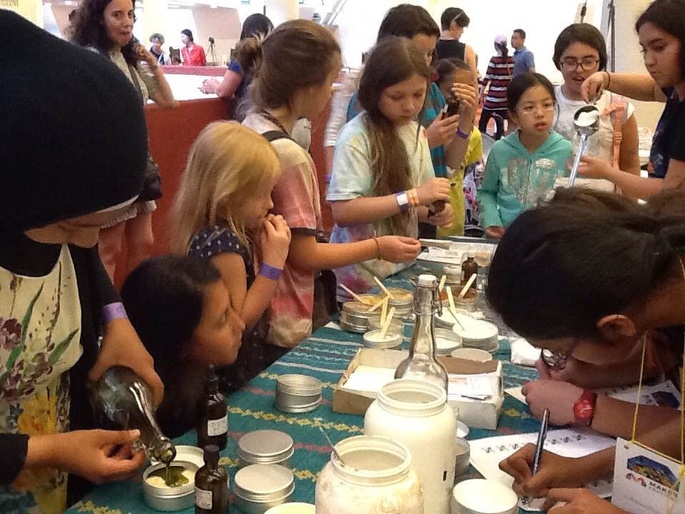 Green Up: What made you interested in sustainable living/other environmental issues?
Tracey I have always been interested even as a child, and in university took particular interest in environmental racism and plastic pollution. I carry on a family tradition in the healing arts. My grandmother, a nurse, farmer and natural healer, treated diabetes and polio with therapeutic massage and holistic nutrition and was recognized as Canada's first physiotherapist. My mother was an internationally recognized health & sex educator and occupational health nurse. In my five years living in the inner city anarchist community, Kathedral B, I added the therapeutic use of herbs and vegan foods to my knowledge of folk and holistic medicine. I have an extensive background in physical therapies and the healing arts.
Green Up: Any advice on getting started with the zero-waste lifestyle?
Tracey: You'll be interested in my blog post about that very thing! http://www.anarreshealth.ca/blog/freedom-waste-starting-zero
Green Up: What is your favourite product in your shop?
Tracey: I don't have a favourite product. I am a perfectionist and know that nothing is ever perfect for every person! That's why I give free 30-minute skincare consultations at Anarres Apothecary. But my Detoxifying Cream Deodorant is my most popular product ever! It's always in the top 30 of sales and has had loyal followers for 14 years! http://www.anarreshealth.ca/product/deodorant-detoxifying-cream
Our Raindance line of products are also always top sellers http://www.anarreshealth.ca/product/raindance-moisturizing-hand-body-van...
Green Up: Any future plans?
Tracey: We have put in place a COVID Survival Plan! We've filled in every nook and cranny of our shop with delightful pins about science, nature and witchy things, added beautiful hamsa jewellery and brought in three lines of social enterprise gifts - stuffed animals, wrap-around skirts, kitenge fabric bags and aprons, earrings and cashmere scarves and hand-woven blankets - for the holidays. These are handcrafted gifts that give twice - to the lucky recipient, and to the talented women's groups in Nepal, India, Uganda, Ghana and Syrian refugees in Turkey. We hope that people choose to Think Globally and Shop locally in these challenging times.