I, Tracey TieF, offer a unique style of hands-on learning that blends scientific with traditional healing expertise. My students call me "funny", "riveting" and "unforgettable".
To see what is coming up and learn more click on an event to the left! Click "more" for a calendar of events. Call 647 827 6968 to talk to Tracey. Go here to register http://www.anarreshealth.ca/catalog/events-workshops-labs-sign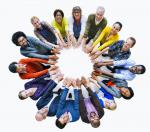 I offer the following learning opportunities:
~ WORKSHOP NOTES with GUIDANCE for those unable to attend a workshop in Toronto http://www.anarreshealth.ca/content/workshop-notes-guidance
~ ONE, TWO AND THREE HOUR INTRO workshops
~ FULL DAY and TWO DAY focused product making workshops.
~ PROFESSIONAL SERIES Tracey offers 5 to 10 days intensive "learn to make everything" programs that are private, small class, or in groups of 10-20. Programs are generally offered in downtown Toronto, but Tracey will travel if you can help make it happen on your end. Just ask!
~ WWOOF CANADA experiences of 1 month or more. See WWOOF.ca
~ APPRENTICESHIPS 1 year that includes all workshops, monthly one to one product development and an apothecary style business experience.
~ Coming soon - 60-hour Certification in Aromatherapy and insurable membership in Preventative Health Services Group
INTERESTED? sign up with the Connect With Me form to the right, then email me with your interest.
See current workshop offerings and events on the LEFT hand side of this website.
Tracey TieF and Anarres Natural Health have given workshops all over the Greater Toronto Area to participants of all ages, genders and interests including:
~ Karma Food Coop
~ Grassroots environmental stores (regular instructor)
~ Gilda's Club
~ OISE (Ontario Institute for Studies in Education)
~ OISE Sustainability Education Conference and Eco Fairs
~ BIG on Bloor Festivals
~ ECO Savvy Festival
~ SAGE Fair
~ women's centres and informal groups and parties
~ New Directions Aromatics (regular instructor)
~ lunch and learn events at workplaces such a law firms, ad firms and day cares
~ health and eco fairs at workplaces such as Loyalty One
TO REGISTER FOR AN UPCOMING WORKSHOP go here.
Some workshops I commonly offer are:
Workshops:
African Aromatherapy & Black History Lab
Anti Ageing Lab
Creating Your Natural Cosmetic Business
Face Masks for Yourself and Friends
Facial Skin Care
Green Cleaning: DIY Natural Cleaning Party!
Green Packaging Lab
Green Your Small Business
Healing and Sensual Oils and Ointments
Learn a Reflexology Foot Massage
Learn a Relaxing Eastern Medicine Massage
Learn to Massage Your Baby
Lotion Base Lab (cleansers, hair conditioners, plus other concoctions)
Lotions, Potions & Creams
Lotions, Potions & Creams II
Luscious Healing Lip Balms!
Mamalicious! Fun to Make, Safe Recipes for Mother and Baby
Mineral Make Up Lab
Natural Hair Care
Natural Hand Sanitizer
Non Toxic Baby, Mother and Child Care
Non Toxic Living for Women
Non-Toxic Living
Salts, Scrubs, Oils and Masks
Shaving! Fun to Make, Safe Recipes
Soap Making: Organic Glycerine Soaps
Stop Bug Bites Non Toxically
Sunscreening Lotions, Potions and Creams!
The Joy of Scent: The Art and Science of Aromatherapy 101
The Joy of Scent: The Art and Science of Perfumery (201)
The Love Lab: Mojo Oils and DIY Natural Lubricant
Tub Truffles: Making Bath Time Lots of Fun!
PARTICIPATORY INFORMATION WORKSHOPS
These are the easiest to book at stores, community centres and other locations.
Offered as one to two hour sessions.
Why learn about what's natural and green? Only you are protecting yourself and your family. Want to learn how to do it yourself? DIY Workshops below:
DIY HANDS ON WORKSHOPS and LABS
African Aromatherapy & Black History Lab



LEARN BODY WORK
These are three hour workshops.
Learn a Relaxing Eastern Medicine Massage
Learn a Reflexology Foot Massage
Learn to Massage Your Baby
OPEN HOUSES, FILMS AND DISCUSSION EVENTS
Host a FREE fundraising film screening in your home, at your workplace or community centre
BOOK A PARTY (5 friends!), CLASS OR WORKSHOP Call for more info: 416 535 9620
If you book a workshop for 6 participants, your registration is FREE!
Generally, TWO HOUR WORKSHOPS cost $70, $50 if pre paid and pre registered a week before the date, $35 each if pre-registered with a friend or for two workshops, and as low as $25 each when you buy a subscription of 10 workshops (20 workshop hours).
Four pre-paid participants are required to confirm the booking of a workshop. Workshops held outside of Anarres Clinic require the commitment of a minimum of 6 participants.
Anarres' workshops are relaxing and fun, and most take place near Anarres Natural Health Clinic, near Ossington subway station. Classes are often limited to six participants so that everyone gets a semi private lesson experience. I generally provide refreshments and a choice of cool crystal water or refreshing tea. There are always goodies to take home, as well as new found knowledge and skills.
Anarres in-Clinic Workshops are also offered by request, so feel free to ask for one, to book one for your group, or to be put on a waiting list for a particular workshop.
Booking a group:
To book a workshop, I need 4 prepaid participants and a commitment of 6 participants in total. Same day registrations are $70 per participant. If you pre register and pre pay for 6 friends, then the workshop is free for you!
The pre paid rate is $50, but if you organize a group of your friends, or you are a registered charity or non profit organization, I can offer you a special rate (please inquire).
The workshop includes handouts, 2 hours of instruction and a custom sample of what we made for each participant.
Workshops are generally held at the Anarres Clinic near near Ossington subway station. If you'd like the workshop to be held at your location, please add $60 payable on booking.
Rates for off site corporate groups, 2 hour workshop with handouts:
$60 offsite fee for DIY Hands on Workshops, Labs and Demos
$25 per person group of 10 or under, $20 per person group of 10-20
$10 per person materials fee if products are made to be taken home by each participant.
So for example:
Non Toxic Living workshop for 20 participants would be: 20*$20 = $400
DIY Natural Cleaning Workshop for 10 participants would be: $60+$250+100= $410
DIY Natural Cleaning Demonstration for 20 participants would be: 20*20+$60 = $460
Rates are negotiable, and discounted for non profit groups, charities and for multiple workshops. If your organization has a set rate or honorarium for lunch and learns or volunteer or workplace appreciation events or the like, please contact me to discuss.
To see which workshops are being offered in the coming month, subscribe to the Anarres monthly e newsletter, or to the workshop e list, by emailing me at anarreshealth(at)gmail.com, or go here.
To SUGGEST OR REQUEST a workshop at Anarres Clinic, simply email me at: anarreshealth(at)gmail.com.
tracey,
i'm blessed to have met you and learned so much from you. i've equiped myself with much good products since we've met. thanks for everything. blessings
-ian (hemp fan, WWOFer, Peterborough, Ontario)