Practical Teenage Green Witch Spring Break Camp
Practical Teenage Green Witch Spring Break Camp
for Girls and Young Women ages 13-16
who want to have fun learning Earth-based skills together
LGBTQ2S+, Trans inclusive.
REGISTER BELOW. Only 10 spots available - apply here!
Daily spots available.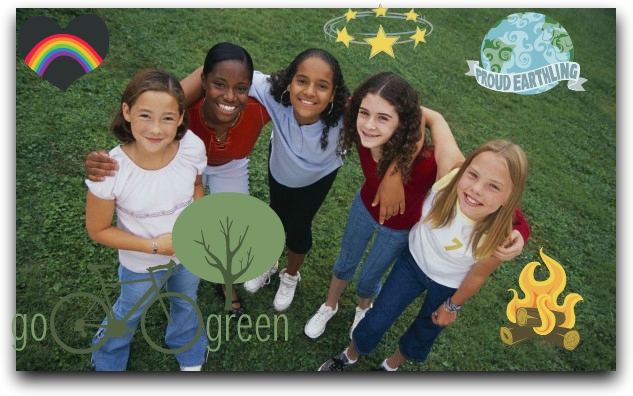 Five days and three evenings. All lunches, snacks, daily herbal infusions teas, activities and take home items included. Vegan / Halal / Kosher with gluten-free options whole foods served. While centred in Earth-based values, all of our activities and teachings honour the diversity of human faiths including Judaism, Christianity, Islam, Buddhism, Paganism. Girls are guided to examine their own evolving beliefs and values, drawing strength from their cultures and ancestors. While a lot of herbal practices are Euro-centric, I take a curious approach to Medicines and histories worldwide, conscious of our commitments to the land that supports us.*
Activities include:
* Hands on herbalism skills
* How to live with the rhythms of the moons and seasons
* How to make your own natural body care products from deodorant to fancy face care
* Campfire ritual and musical sing along
* Dance Our Way Home Ecstatic freestyle dance & meditation
* Singing as a group
* Using Goddess and Tarot decks to introspect & inspire
* Making your own Moon cycle beads
* Learning the 13-month Objibway and Earth-based calendars
* Wise Woman Ways of herbalism and life
* Daily whole foods nutrition & cooking including sprouting, preparing pulses & grains, kombucha making & fermenting
* Healthy Boundaries and how the plants, the trees and our ancestors help
Special guests will be announced as they are confirmed.
The Daily Rhythm
10 am - Opening Circle & Check-in & Guided Meditation or Journey
11 am - Whole foods nutrition and preparing lunch lesson
12 pm - Theme-of-the-day talk and activity
1 pm - Lunch and outdoor break
2 pm - Body care lesson & product making or field trip
4 pm - Closing Circle
Each circle opens with honouring the land we live on and its peoples:
As we gather together, we acknowledge this sacred land that supports us, cared for by its original peoples for 15,000 years. This land is the territory of the Huron-Wendat and Petun First Nations, the Seneca, and most recently, the Mississaugas of the Credit River. The territory is the subject of the Dish With One Spoon Wampum Belt Covenant, an agreement between the Iroquois Confederacy and Confederacy of the Ojibwe and allied nations to peaceably share and care for the resources around the Great Lakes. Today, the meeting place of Toronto is still the home to many Indigenous people from across Turtle Island and we are grateful to share this home. May we always be mindful of broken covenants and the need to strive to make right with all our relations. We commit to this land and justice for all its peoples, and all living beings.
Our week together:
Monday - Growing up in the Goddess: Who are you?
We'll have a Self Spa - making custom face masks, body scrubs and bath salts.
Tuesday - Wise Woman Ways and Wholistic Healing: We'll make herbal infusions.
10-11am Singing Circle with Special Guest Aqua Nibii Waawaaskone (Water Flower), singer, songwriter, storyteller, artist, activist and strong Anishinaabe Kwe~Indigenous Woman. Aqua will join our Opening Circle and lead us in hand drumming and singing. Learn more about Aqua here http://www.anarreshealth.ca/blog/anishinaabe-artist-aqua-nibii-waawaasko...
BONUS WORKSHOP: TBA
Wednesday - Body of a Goddess: Boundaries and Herbal Allies
Make Your Signature Scent - custom perfume for mind body & spirit
Thursday - Field Trip! A morning at High Park, a walk with the water, lunch and finding ourselves at the Royal Ontario Museum. BONUS WORKSHOP: TBA
Friday - Dancing with the Earth: Moon Cycles
We'll make moon beads using precious stones.
We'll make an altar and a ritual for our Green Witch Graduation Campfire 7-9pm.
EXTENDED HOURS:
Girls can choose to volunteer as apprentices as in the store from 4 pm to 7 pm.
A healthy dinner will be provided.
Values I base my teaching on:
* Creation is a mystery and life is a Gift.
* Earth is our home and we care for Earth as she cares for us.
* Plants are our ancestors and allies.
* Science is the process of discovery. Traditional Medicine is wisdom.
ABOUT me, TRACEY TIEF, Green Witch and Earth Activist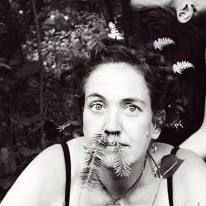 After a 17 year career in social work, I carried on a family tradition in the healing arts. My grandmother, a nurse, farmer and natural healer, treated diabetes and polio with therapeutic massage and holistic nutrition and was recognized as Canada's first physiotherapist. My mother was an internationally recognized health & sex educator and occupational health nurse. In my five years living in the inner city anarchist community, Kathedral B, I added the therapeutic use of herbs and vegan foods to my knowledge of folk and holistic medicine. Trained by co-founder Erica Ross, I facilitate Dance Our Way Home, a spiritual, themed and improvised dance practice to stories and dynamic music, for women and children. In summer 2016, I completed a Green Goddess Apprenticeship with Susun Weed in the Catskills, New York State, USA. I was initiated as a Green Witch. In spring 2017, I completed Permaculture Design Certificate and Earth Activist Training with Starhawk and Charles Williams at The O.U.R. Ecovillage on Vancouver Island, British Columbia, Canada. I continue to dance, to learn, and to wonder at the art and power of the human body, mind and spirit.
For WHAT SHOULD I PAY? GUIDELINES, please go here:
* FULL FEE RATES for the 5 days including lunch + materials + field trips:
$450 plus HST Regular Rate
$400 per participant + HST 7 days in Advance, Prepaid Discount Rate
$350 per participant + HST (select $700) when you register & pre-pay for two girls 2-For, 7 days in Advance, Prepaid, Discount Rate
TWO BURSARIES are available to help young women take part regardless of their families' ability to pay the full fee. If you need to make use of our Co-Immunity Fund to register, please tell us about your need in the comments with your registration. I will respond to your request the same or next day.
ADD Workshop TBA Saturday 10am-4pm for only $150.
PLEASE select $100 per day to attend one or more days but not all five. Please let me know which days in the comments with your registration.
* Payment Plans and subsidy through our Co Immunity Fund are available.
Please ask me to contact you about this in the comments with your registration.
$30 Materials Fee per day, included in the costs above, is NON REFUNDABLE. The remaining credits can be transferred to another date with a minimum of 7 days notice. With less than 7 days full days notice, the entire workshop fee paid is non-refundable and non-transferable. If you can't attend, consider sending someone in your place and let us know before the workshop the name and email of the person who is coming.
HOW TO PAY
You are not registered until you pay. To take advantage of the prepaid discount rates you must pay in full at least 7 days in advance. You can pay:
* Immediately, or at any time, through PayPal to AnarresHealth@gmail.com. You do not need a PayPal account.
* In-store by cash, cheque, debit or credit card
* By e-transfer to Tracey AT Anarres Health DOT ca. Please spell Anarres correctly with one N and two RRs. Please make the answer to the secret question your order number as in "Order1234" or email me a screenshot of the secret answer you have set. You have not registered until we have received your payment!
* By cheque or money order mailed to Anarres Apothecary 749 Dovercourt Road Toronto Ontario CANADA M6H 2X1
REGISTRATION ORDERS THAT ARE INCOMPLETE OR UNPAID
If we haven't received your payment or your registration order was stopped-in-checkout, we won't be sure if you are coming. Please DO call or email us if you plan to come but haven't prepaid. Please DO register online, but if you can't please call us and ask us to register you in our system. We'll need your name, address and phone number. If we don't receive your payment 7 days in advance, you will be charged the regular rate on arrival even if you put in an order a week or more ahead of time. If your payment arrived late, you will need to pay the difference on arrival.
PLEASE READ OUR DETAILED POLICIES ON WORKSHOPS HERE: http://www.anarreshealth.ca/blog/workshop-rates-and-policies-pwyw-refund...
By placing this registration order, you agree that you understand our policies and agree to our terms. Thanks and I look forward to seeing you soon! ~ Tracey
Date:
2019/03/11 - 10:00am
-
2019/03/15 - 4:00pm